Advantages
Wide range of flow rates from 80 to 140,000 bblpd (from 12 to 22,000 m3/day);
Stable operation in gassy environments up to 75%;
10% higher efficiency compared to similar equipment;
Wide power capacity range 15-1000 HP (11-750 kW);
High temperature motors up to 392 °F (200 °С) ambient;
Short delivery: up to two months
Flexible and customized service terms
Applicable for geothermal wells
Overview
When choosing the artificial lift method, it is essential to consider all factors that may affect the performance and safety of equipment. Typical well problems such as unstable inflow, high discharge pressure, high rate, solids or high free gas content, viscosity, well deviation, etc., multiply failure risks and can lead to unstable operation, increased downtime and power consumption whilst also limiting the well potential rate.
Lex Universal ESP systems are equally effective for low and high production, operate deeper than 10,000 ft, have a simple and compact design of surface equipment, and long runlife.
Lex Universal ESP systems consist of the following components: centrifugal pump, permanent magnet motor (Universal PMM)  or asynchronous motor, seal, intake, gas separator and/or gas handler, and a telemetry system. Each component incorporates state-of-the-art engineering to improve operational reliability under all production conditions – including high sand production gassy wells, high viscosity, or well deviation.
The product line has been optimized for any type of environment: 
Wide operation range from 80 to 140,000 bblpd (from 12 to 22,000 m3/day);
Wear-resistant stages materials, as Ni-resist, nickel aluminum bronze, 3XX/4XX stainless steel, austenitic-ferritic stainless steels (duplex and super duplex);
High efficiency of asynchronous motor up to 89% and PMM up to 95%.
Lex pumps' have a burst pressure of up to 6,000 psi, large vane openings and tungsten carbide bearings.
Vortex and rotary gas separators have high abrasive resistance and provide up to 95% separation efficiency.
The modular design incorporates three mechanical seals to offer maximum protection from reservoir fluid entry. High-temperature elastomers are resilient up to 482 °F (250 °С), and thrust bearing provides high load capacity. This makes Universal ESP applicable for geothermal wells.
The Universal PMMs with a wide power range from 15 to 1000 HP have high-temperature design option for the environments up to 392 °F (200 °С). They are manufactured with the use of wear corrosion resistant and coating and stainless steels.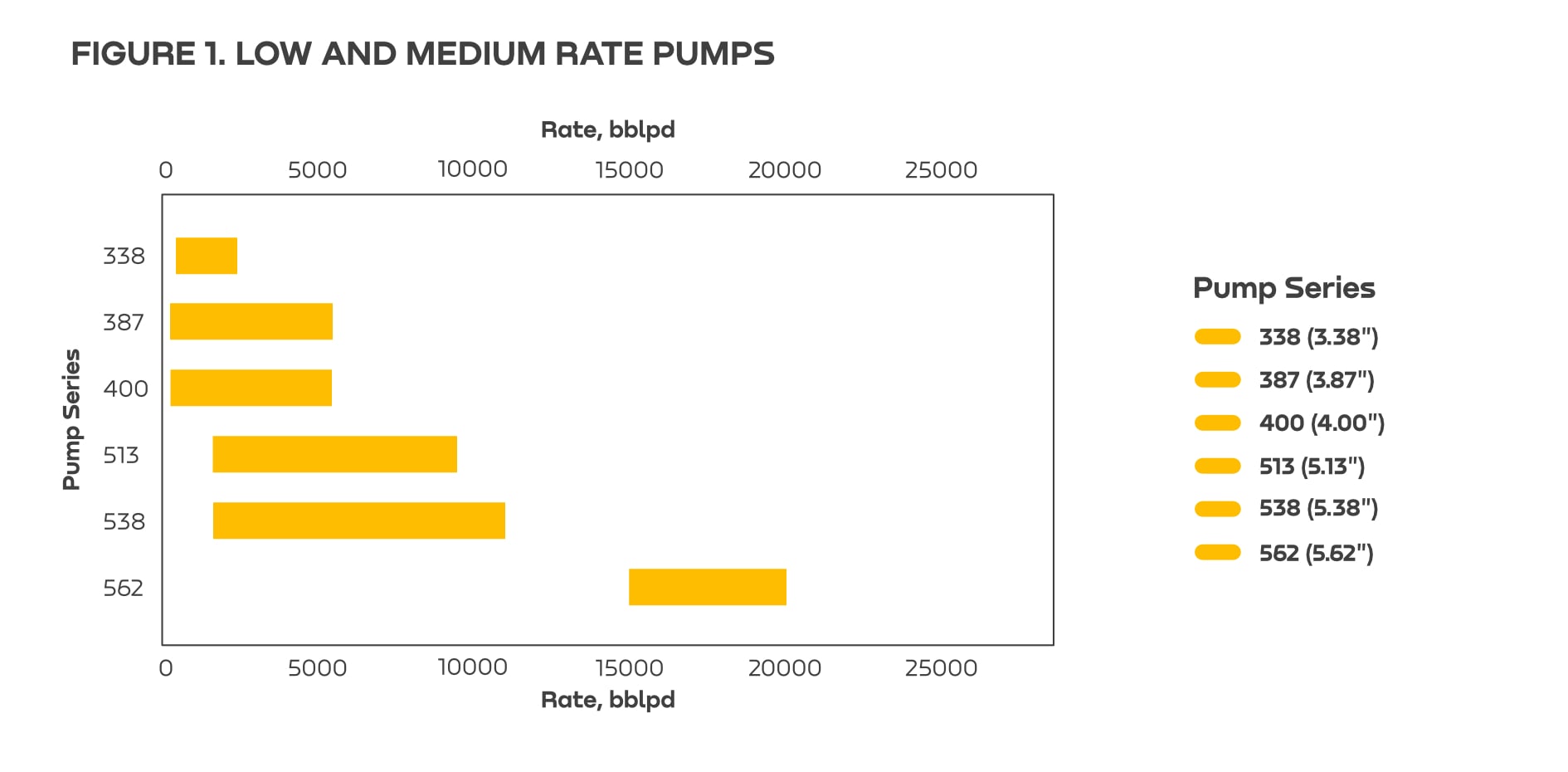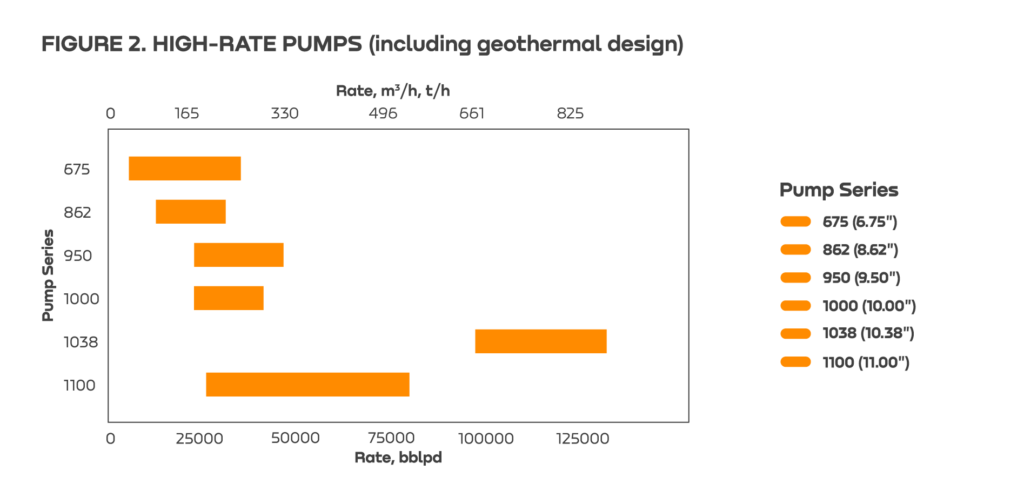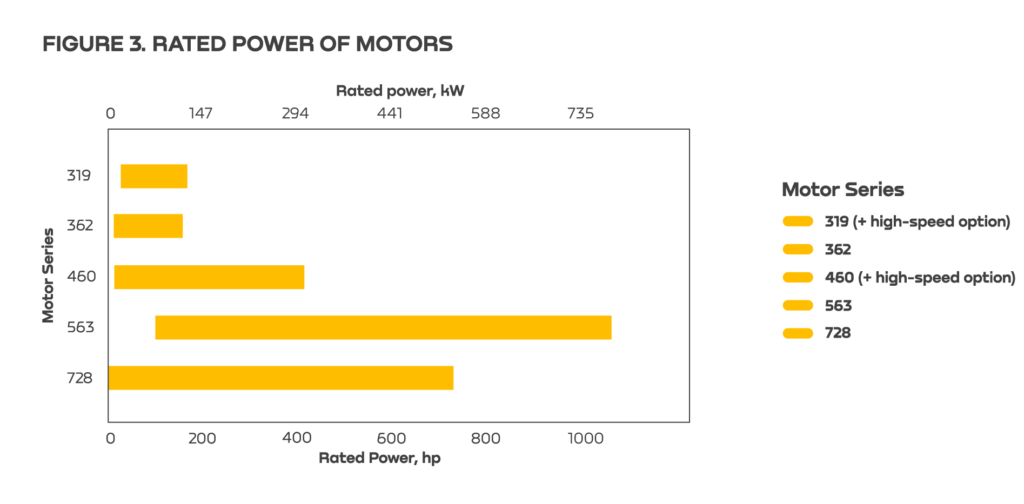 Application limits
Min casing size 4.5" (114.3 mm);
Max sand content 1,000 ppm (1,000 mg/l);
Max free gas at intake 75%;
Max reservoir temperature 392 °F (200 °С).